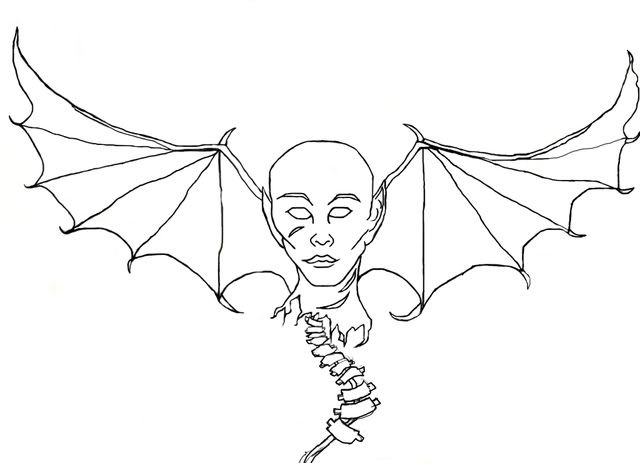 Mistress of prey? I think by, Shannon Fleet
I have no idea where this is going, but it will go somewhere.
I don't know if I should call it a doodle, finished, or what. I'm diddling with it. There may even be two versions of it. I love a clean line drawing. This will probably be painted or something. Might even show up in zazzle.