This is my soft pink rose digital painting. One of the things I've learned is to never paint with pretty color. Heh, sometimes I can't help it. But, this is where the advice really paid off. Also, this is the first product I've ever made for zazzle.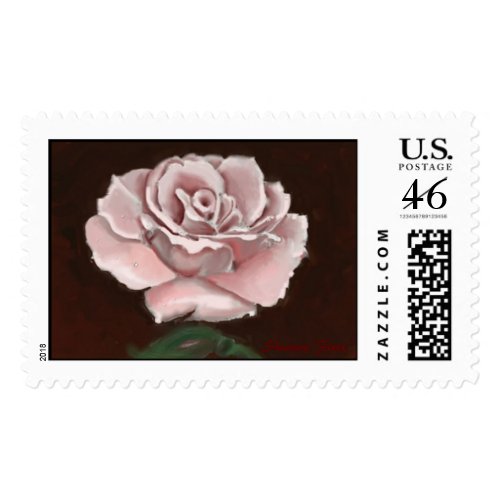 Soft Pink Rose Postage
by
Morganna
Soft pink rose business cards
On the back of the chunky sized business cards, which are 2.5" X 3.5" There is a full sized image of the art work. However, if you don't like the full sized image on the back, the card can be easily customized to remove, or add anything you like, this includes the font, or even moving the front image around to a spot that is more your liking.
The cards also come in a variety of papers, and colors. I kind of got surprising results with this, because the color shows through the painting. Kind of neat on the metallic gold card.