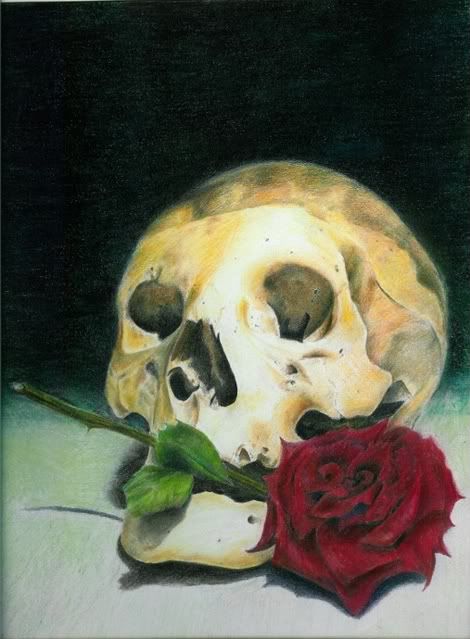 Skull and rose, by Shannon Fleet
9"x 12" color pencil.
This was my first color pencil practice. UGH, I hated working with them. HAHHAHA! There might as well be blood, sweat and tears embedded into this drawing. Much flogging indeedy!
I don't know if you will ever see another color pencil out of me again. Ok, all lies, I will use them up, then you will never see it again.
Kudo's to all who love this medium. I am unworthy.