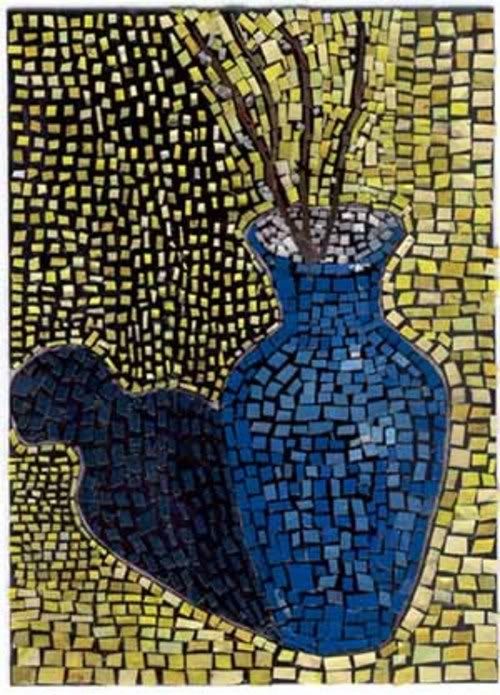 Still life mosaic, by Shannon Fleet (Morganna)
2.5" X 3.5" Recycled, paper mosaic.
With this mosaic piece, I played around with a black "grout" background to make my colors pop.
It is very difficult to come up with a good range of color with mutilated magazines. Once you separate the color from the object it used to represent, you wind up with many colors! allot of the color is greyed down in chroma as it is in life.

It forced me to paint acrylic ink over some of the magazine paper to create the blue. Finding just the right color can be difficult when using magazines.