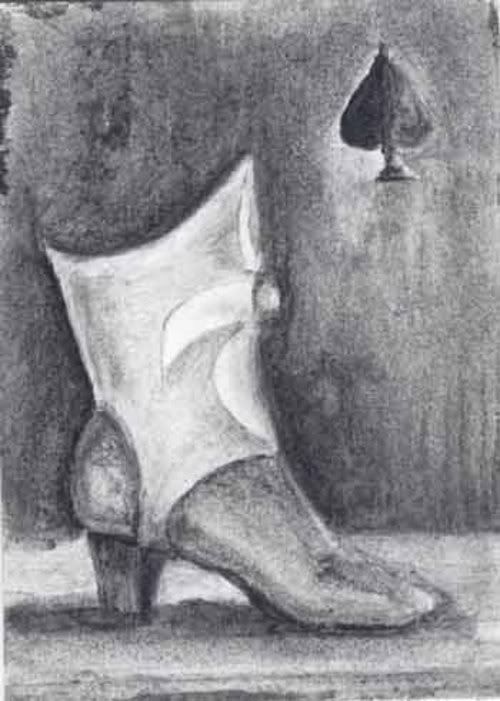 Spade boot, by Shannon Fleet, (Morganna)
2.5" X 3.5" Charcoal and water wash. This piece has a more vulgar name, which fits my personality. But, I promised I would at least try to avoid that in the blog. This was drawn/painted entirely from imagination.
My scan is a bit rough but, it is the only image I have left of it. Because, it's in a private collection now, along with it's vulgar name. If you're curious, go on and ask me in the comments.