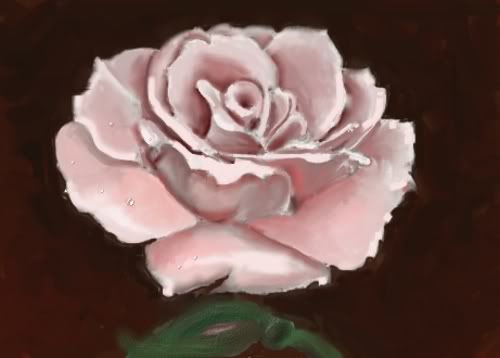 Soft Pink Rose, by Shannon Fleet, (Morganna)
3.5" X 2.5" Digital oil painting. Painted with Corel Painter.
I have really fallen in love with digital painting. I wish I had the money for a tablet, but gotta go with a mouse for awhile.

This painting was made for my little shop, so the actual original is not available. It is however for sale on various gifts. I will post those in the future.

When I digital paint, I use no filters, no dodge or burn tools. I paint them no different then I would paint a traditional oil painting. Also, much like everything else I create, it was all free hand. This one painfully so because I had to use the mouse.