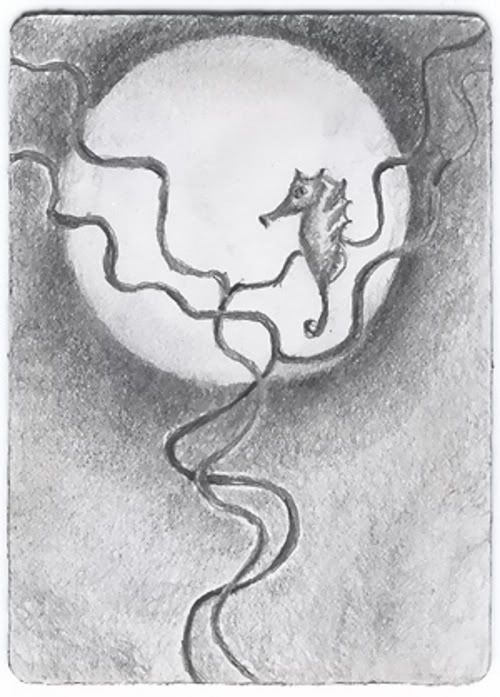 Sea horse fantasy, by Shannon Fleet, (Morganna)
2.5" X 3.5" Graphite Drawing. This is a cute little drawing I had fun with. A lot more planning went in to this then meets the eye.
I wish I could re make this one. There is so much more I could do with it now. In private collection.