This is the second closer look at online art communities. Again, this is not a review, because I'm only concentrating on the positive points. The negatives are entirely up to you, and your unique personality.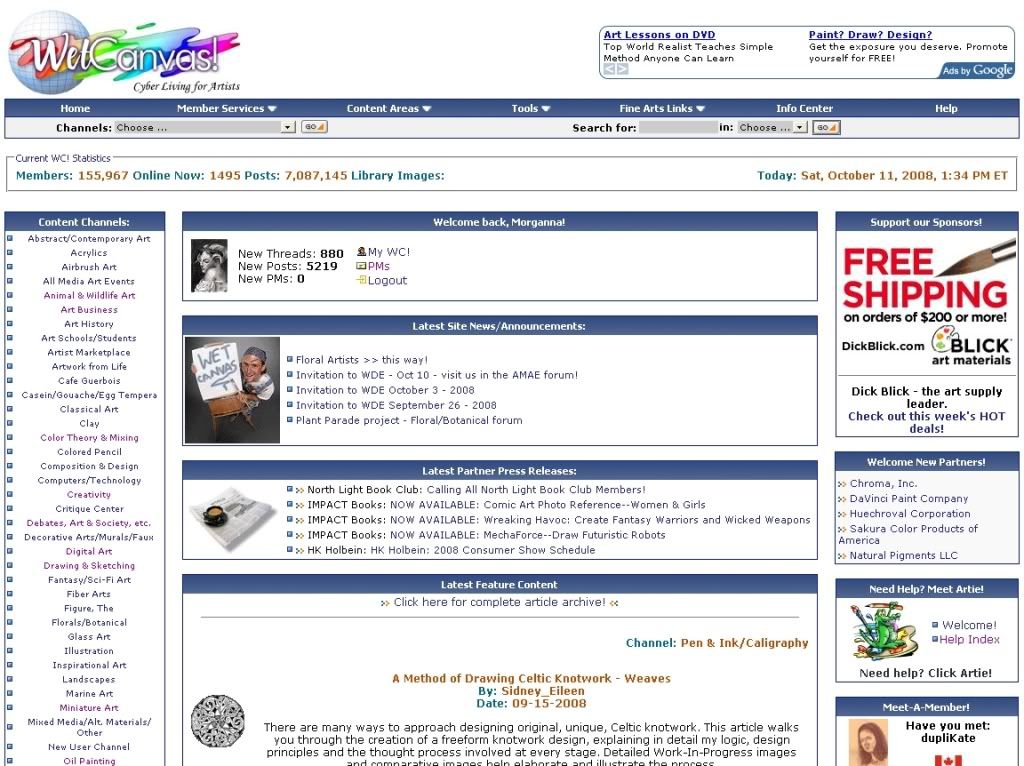 The finer points of Wetcanvas.
This community is very large! It boasts, 155,967, members, with 7,089,865, posts! There are years worth of information inside. It is the virtual kitchen sink, of online artist communities.
The site houses artists of many skill levels, and probably has a forum for every style and medium as it's always growing.
One of the things that probably sets it apart from some of the others is it's massive, reference library, which is also artist friendly.
There are many valuable articles inside, as well as art projects, challenges, and advice on many topics, including art business, creativity issues, and techniques. There is the virtual color mixing pallet to test a paint mixture without wasting paint. And the art product review section, where you get get the scoop on art supplies before you buy.
Aside from all the good artist goodies here, there are discussion forums like the, Debates, Art & Society, with plenty of juicy debate topics to wet your whistle.
Here is the link if your interested in learning more.
Wetcanvas