This is the third article on online artist communities. Please check out the other two as well. No matter what kind of visual artist you are, I highly recommend you visit many art communities. The greater your pool of information, the better.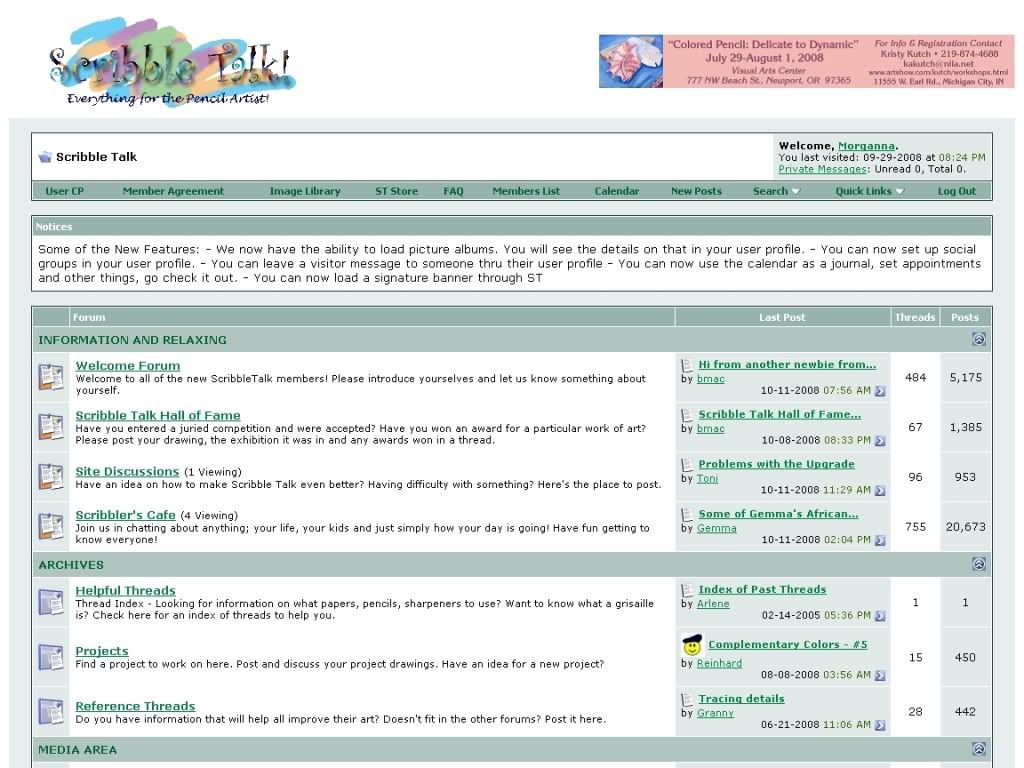 Let's look at Scribble Talk.
It's a much smaller community, geared toward drawing. It has 1,714, members, 109,734, posts, and 5,390 threads.
Where it lacks in the size, it delivers in it's rich knowledge of all things drawing. It features, color pencils, graphite, pastels, pastel pencils, as well as mixed media, and other drawing media.This site certainly has allot of drawing education to offer, and houses a bunch of amazing artists! I even recognize some people from other art communities. It is a small world after all, well at least on the Internets.

I would really like to see this site grow. Even though It has allot to give, I think it's growth would make it one of the best. Then again, there is a certain intimacy with a small community that gets lost within a massive membership. I find this community to be a great resource, and an underrated artist watering hole.
If you would like to give scribble talk a visit, here is the link:
Scribble Talk