Pat O'Neill hails from the UK, and works primarily in encaustic painting and quilting. You can find her many beautiful quilts at one of her Etsy shops,
Preciousquilts
. For many years she has dabbled in different art mediums, ranging from water colors, drawing, and acrylics. Encaustics have captured her heart, and has become her primary painting medium.
Storm over Lagoon
6" x 4" Medium, Encaustic. I love the rolling sky in this piece, and the contrast with the bright green waters of the lagoon! I always post my favorite first, and this one strikes me. This painting is available.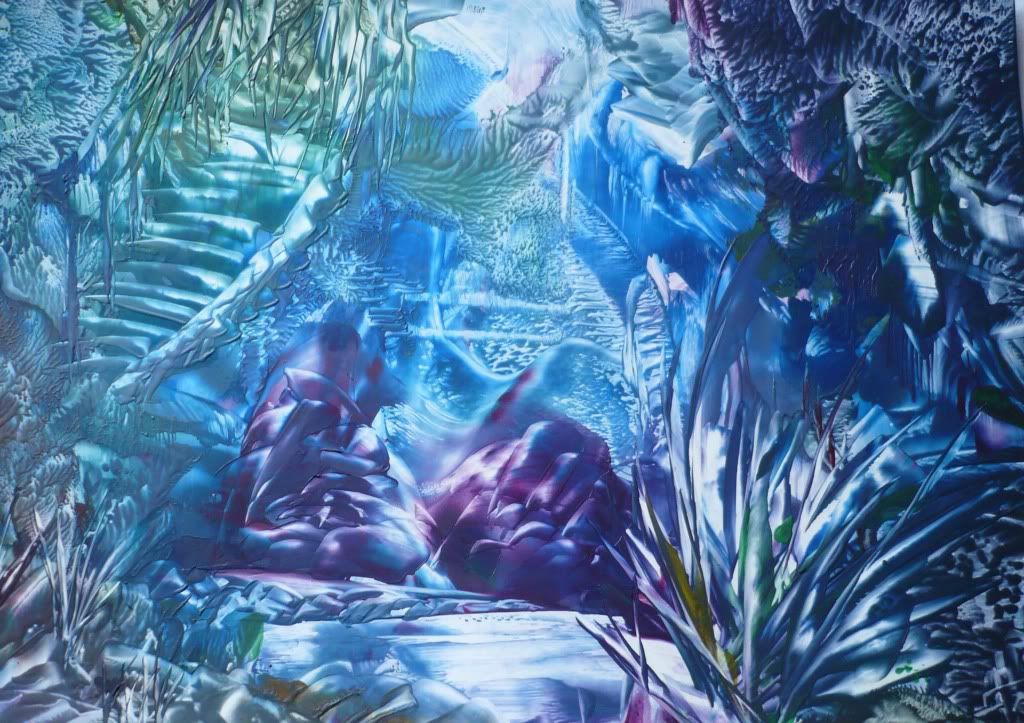 Water Cavern
11" x 8" Medium, encaustics. I don't know where this cavern is, but I sure would love to live there! This piece is luminous, and glitters in your eyes. It's too bad this one is unavailable, but it's one of her finer works. I've said it before, you don't know encaustics until you've seen them in person, and this one must shine. In the artists collection. Unavailable.
Fairies Darting
2.5" X 3.5" Medium, encaustic. Available.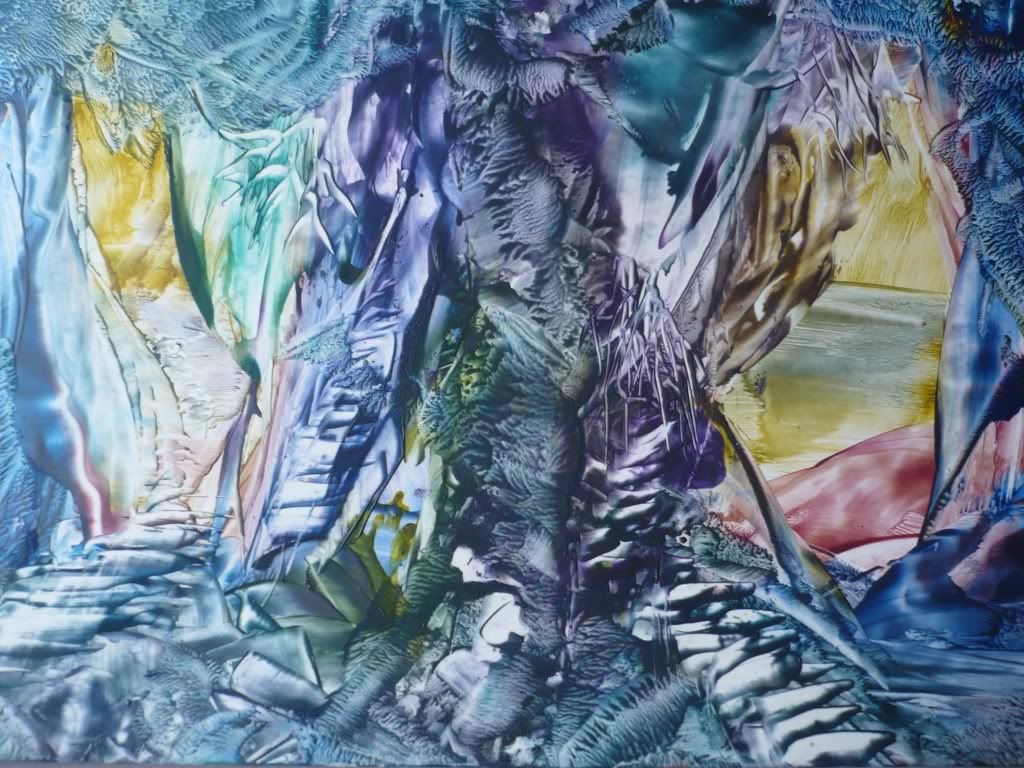 A Journey Below
11" x 8" Medium, encaustic. Available.
Awakening #1
11" x 8", Medium, encaustic. Available.
Pat O'Neill was also in the Etsy Weekly Winners Challenge week 22/9 and came in second place!
She is also a member of the Beeswax team!
Beeswax Team.com
If you are interested in purchasing any of the available paintings, visit Pat's Etsy shop for more information:
On A Whimsey original encaustic art
Visit her website at:
http://onawhimsey.com/
Pat's quilt blog,
http://preciousquilts.blogspot.com/
And, her art blog,
http://onawhimsey.wordpress.com/
Thank you, Pat for letting me show off your work! I hope you guys enjoy the art, and If your interested in me showing you off, check this post for more information.
Looking for a few good artists
Morganna